Coffi Lab
Bespoke marketing materials and web design for a new dog-friendly neighbourhood coffee shop.
Coffi Lab's dog friendly coffee shops are the perfect place to relax with your four-legged friends. We worked together with its founder to create the perfect atmosphere, both online and in their wonderful coffee shops.
Illustration Design
Web Design
Signage Design
Marketing
Illustration designs
(and counting!)
Signs, posters and flyers
Beautiful stores in the making
(so far!)
Coffi Lab's mission is to bring a little happiness to your neighbourhood, along with great tasting coffee, award winning cakes and a dog friendly atmosphere. All this, while raising vital funds for Guide Dogs UK. As designers, our mission was to bring their existing brand concept to life. We worked to create signage, branded marketing, bespoke illustrations and a fully developed website design.
As one of the first ports of call for potential customers, it was important to get the Coffi Lab website looking its best. Coffi Lab came to us looking to give their current website a refresh. Our designers were more than happy to reinvigorate their website (I mean who doesn't love dog photos!). We redeveloped their old website into a new fresh style and brought to life the Coffi Lab vision.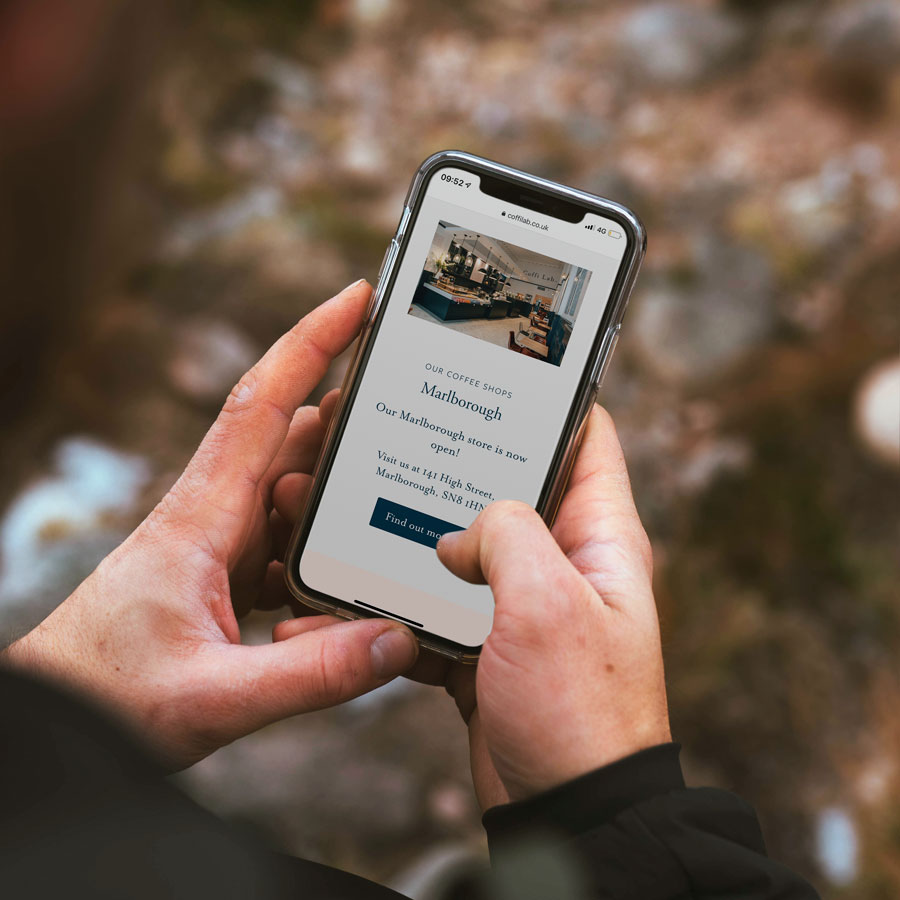 As part of the new store set ups, Coffi Lab required endless amounts of dibond signage, wall art, posters and more. We worked tirelessly with them to meet each store deadline and produce over 11 posters, 20 internal wayfinding signs, hand painted signwriting – the list goes on! You name it, we worked with Coffi Lab to create it.
Illustration designs galore!
One of the most notable aspects of Coffi Lab's brand design is their distinct illustrations. When we adopted Coffi Lab, their brand came with a set of illustrations already in use. Our challenge was to create additional assets that would not stray away from the already established style, but rather add to the character of the brand.
Needless to say, this was a dream come true for our illustrators — who wouldn't love drawing coffee and pups all day!
Last but not least:
Client Relationship
Here at Martin Hopkins, we care about what we create. As proud dog owners and coffee addicts, our team fell in love with the concept of Coffi Lab from the start – it was really rewarding to bring such a fantastic vision to life!
Needless to say, this resulted in a great studio-client relationship.